CONCENTRATING ON HEALTH OUTCOMES ONE CLIENT AT A TIME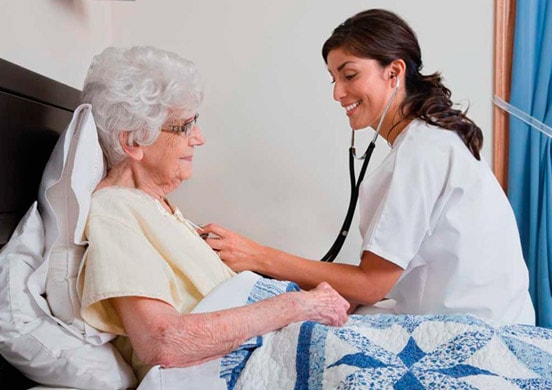 If you or a loved one is suffering from a specific medical condition, CityCARE Home Health in CT can provide a qualified and experienced caregiver and create an assisted living care plan to target disease-specific issues.  We are your long term partners in home care, alleviating the stress caused by the unpredictable changes to you or your loved one diagnosed with a chronic health condition.  Our elderly care services help maintain a safe home environment and provide the extra home care assistance that allows our clients to live as independently as possible.
Managing family caregiver fatigue through respite care is an important component of caring for individuals with chronic health conditions; elderly care professionals can step in to give you a much needed break.  Treatment-related medications and home care routines can be overwhelming to maintain, and family members want to know that a reliable home care team has a handle on them.  Specific programs for our in-home caregivers have been developed for each chronic health condition we see regularly to ensure that we provide home care that addresses the particular assisted living needs of these clients, and that our qualified caregivers recognize the signs of life-threatening situations.
CityCARE Home Health's proprietary CARELink Caregiver Matching System will pair you or your loved one with a trained and qualified caregiver in CT.  If you have disease-specific needs, our home care agency will provide a caregiver with extensive assisted living experience and training in your specific condition.  Understanding your unique needs helps prevent hospitalization, reduces the risk of side effects due to lack of attention, and provides better overall health outcomes.
CityCARE Home Health is a licensed, bonded and insured home care agency in CT.  We are available for you 24 hours a day, 7 days a week.  We do full background and reference checks on all our caregivers.  Our home health aides and homemakers and companions are dedicated, compassionate, trustworthy individuals who are trained and supported by the full CityCARE Home Health team.  Our CARELink Caregiver Matching System works to provide the best possible caregiver match.  If you are looking for a home care team, give us a call to discuss options.