Schedule a Consultation Need Help Caring for a Loved One?
Or Call 203-677-0707203-677-0707
to speak with a Care Manager Now
ABOUT OUR AGENCY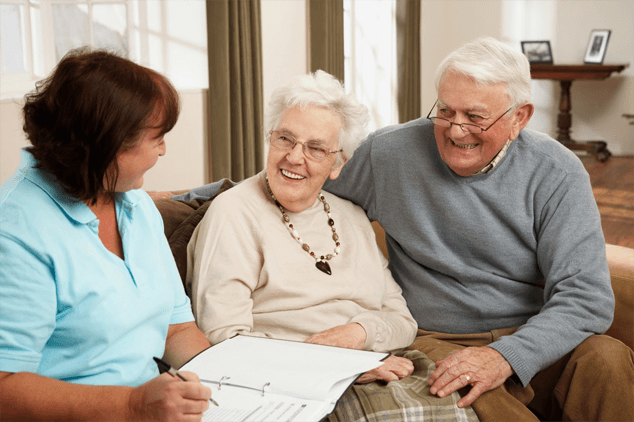 CityCARE Home Health is a trusted agency in Connecticut serving New Haven, Fairfield, Litchfield, Middlesex and Hartford counties.  Our agency prides itself on improving health outcomes for Connecticut's seniors by providing professional home care that focuses on every client, individually.
Our goal at CityCARE Home Health is to provide physical and emotional support for seniors and reinforce independence, thereby improving on every facet of their lives. Realizing that each client is unique, we create a customized care plan tailored to each individual.  While the care plan is always governed by our client and their family, we often speak with doctors, case managers, and pharmacies to help our seniors build happier, healthier lives at home.
OUR SERVICES
 RESPITE HOME CARE

Our agency in CT has provided respite services for seniors all over the state.  We know your needs may sometimes arise unexpectedly, and we are always ready with a full roster of professional, experienced, trusted caregivers.  We believe in providing speedy assistance to those in need, and have tried our best to eliminate complications cited by other home care agencies.
There are never hourly minimums. If you require care for a short duration we are here to help.
We do not charge premium rates for nights and weekends.
We are ready with caregivers if you have an emergency.
We will tailor and customize a personal care plan to fit your exact needs.
LIVE-IN AND 24 HOUR HOME CARE
We provide both live in care and 24 hour care services.  By utilizing a live-in caregiver you are assured trusted care around-the-clock for you elderly loved one from a trained and qualified caregiver.  We can provide a live-in caregiver to stay with your family and live inside the home.  The live-in caregiver is available for 16 hours during the day and has a mandatory eight hour sleeping break.
A shift arrangement is also available, where we provide two caregivers in 12 hour shifts to cover a full 24 hour day. The caregivers are required to stay awake and alert throughout the night.  This type of home care arrangement is optimal for those requiring constant monitoring.
Multiple options available; both shift and live-in care
Our home care management team is on call 24/7
Your customized home care plan will help ensure everyone knows their role
Most families select the live-in/24 hour in-home care option over a live-in facility
HOMEMAKERS AND COMPANIONS
Our home care agency provides qualified homemakers and companions to help your elderly loved one in their home.  Our homemakers and companions follow our delicious meal plans, provide medication reminders, run errands, and provide transportation to doctors' appointments and various social functions.  While in your home, our staff can assist with housekeeping, including laundry, clean up, and basic household chores.  We understand that at times, a family caregiver may need to attend a function and manage other family obligations.  Since our company has no hourly minimums, we are the perfect place to call for a short stay or longer-term solution.
Get help around the house and ensure a comfortable living environment
Enjoy delicious meals prepared by our staff
Play games and enjoy other hobbies with a friendly face
Improve quality of life
PERSONAL CARE
We provide trusted personal care aides to help seniors stay at home longer.  Our staff is dedicated to providing care in a discreet and respectful way.  Our caregivers are trained to assist in bathing, grooming, toileting, feeding and moving around.  Our qualified and compassionate aides will help your loved one age in place, while providing a safe environment.
Stay at home longer with some assistance
Tailored care plan to ensure safety and appropriate level of care
Assistance with daily activities, facilitating at home aging for your loved one
Our caregivers are always respectful, discreet, trusted and qualified
HOME CARE FOR PEOPLE LIVING WITH ALZHEIMER'S AND DEMENTIA
We have developed an Alzheimer's care program, which concentrates on safety, dignity and quality of life.  Learn more about this level of care by visiting www.ctcarehomehealth.com/alzheimers-dementia-care-ct/ .  We recognize that Alzheimer's and dementia affects each person differently, therefore our program is structured to fit the person, not the disease.
Home safety check and evaluation
Tailored program for each individual
Cognitive stimulation and music therapy
Ongoing support from the management team
CHOOSING AN AGENCY
WE ARE LOCALLY OWNED – NOT FRANCHISED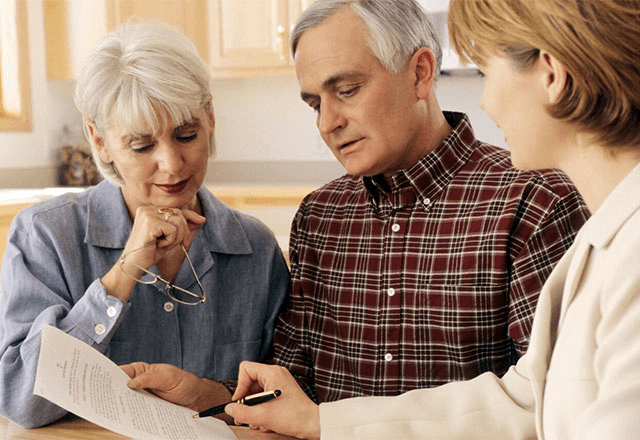 The hourly cost of a caregiver in Connecticut ranges between $19 and $25 per hour.  Since we are not a franchise where clients are treated in a cookie cutter fashion, we are able to adapt to each family's unique needs by tailoring a plan specially designed for your loved one's condition.
Our clients enjoy affordable rates for hourly and live-in assistance.  Because we do not pay franchise and royalty fees, we pass those savings on to you.
We eliminate the bureaucracy typically found with franchises and concentrate all our efforts on your family's needs.
SUPERVISION
Our caregivers are some of the most highly trained and supervised in the field.  Each caregiver is well versed in our policies and standards of care.  The caregivers are selected for their experience, professionalism, and compassion.  Once a caregiver enters your home, we  continuously support and supervise the caregiver.  Your plan is gone over monthly by our senior staff and discussed with your family.  We adjust to your loved one's needs, hobbies, and requests.  While continuously monitoring what is working best for your loved one, we make adjustments that ultimately lead to a better quality of life.
LICENSED, BONDED, INSURED
When hiring a home care agency you must be sure you are fully protected from accidents inside the home.  Our comprehensive professional liability policy protects your entire family.  We have a comprehensive home care agency coverage plan, which provides protection up to $3,000,000.  We are licensed by the department of consumer protection, license number 1156.  Our security Bond protects your family from theft and other incidents which can take place inside the home.
EMPLOYEE CAREGIVERS VS. INDEPENDENT CONTRACTORS
Many agencies offer to send an independent contractor to your home instead of an employed agency caregiver.  Sometimes these home care agencies offer a discounted hourly or live-in home care rate with this kind of service.  It is important that families understand the financial, legal and managerial risks of hiring independent contractors by consulting with their attorney and accountant.  Take advantage of our low hourly and live-in care rates, while not having to worry about such burdens as caregiver taxes, other employer related fees and insurance.  You and your loved one are fully protected by our insurance policy.
If you are considering a provider who offers contractors and would like to learn more, you can visit these websites to obtain more information:
https://www.dol.gov/whd/homecare/qa.htm#livein
https://www.irs.gov/publications/p926/ar02.html
 EMPLOYEE TRAINING
Our agency employees undergo an evaluation and training period before they are sent into your home.  Our goal is to hire qualified, experienced workers and then provide additional quarterly trainings.  Our training sessions are sometimes general and cover various topics related to healthcare, but are often specifically tailored to your loved one's condition and care needs.  Since we work each case individually, we strongly believe in a patient centered approach.  Training for caregivers taking care of an Alzheimer's patient, for example, will be different from training tailored for caregivers working with a bed bound senior.
SCREENING PROCESS
All agency employees are screened through the most complete background service available in the industry.  Our background checks access federal and state databases for criminal history, identity checks, i-9 and e-verify, candidate experience, extended workforce screening, driving records, and child abuse registry.  A drug screen is also available upon request.  We extensively check references and always speak with previous employers.  Hiring CityCARE Home Health for your home care agency needs will insure a thoroughly pre-screened caregiver.
CAREGIVER MATCHING
When developing our matching system we considered over sixty criteria for a correct match.  Our current matching system goes over thirty different points to guarantee a correct match for your loved one.  We look at personality, health care needs, background, shared hobbies, and most importantly, the level of relevant experience required for specific disease state.  This approach significantly reduces time spent on finding the correct caregiver and enables us to send a qualified person into your home much faster.
COURSE OF TREATMENT
Our company will lend our expertise while working together with your family to create a targeted plan of care.  The care plan outlines all caregiver responsibilities, accountabilities of our home care agency, and detailed documentation for future follow ups.  You will receive a bill of rights, a contract outlining exact terms, and our goals for your loved one.  Your family will receive monthly updates about your loved one's condition via e-mail or phone call.  Additionally, you can call our home care agency office and speak with your care manager anytime.
12 QUESTIONS TO ASK YOUR HOME CARE AGENCY
Finding the correct caregiver for your loved one may be a life changing decision. A compassionate, professional, caregiver will keep your loved one safe, physically active and mentally engaged, creating an environment, which is safe and constructive for greater quality of life. Unfortunately, a qualified caregiver, or home care agency, is hard to find. Ask these questions before hiring a home care agency to ensure that your loved one is in good hands.
1. DO YOU HAVE A CAREGIVER TRAINING PROGRAM?
Too many agencies do not provide proper caregiver support. A quality home care agency will provide training and orientation for their caregivers before they are hired. There are many subjects a quality orientation program will cover to keep your loved one safe, but will always include emergency response procedures, basic first aid training, and rules for behavior inside the home. Home care agencies going the extra mile, provide training specifically tailored to your loved one's health condition.
2. DO YOU CREATE A CUSTOM "CARE PLAN"?
No two homes are alike. Your loved one's personality and medical condition should be reviewed in detail. A customized care plan will account for health conditions, medication compliance, individual personality, cultural background, hobbies, and long-term goals.
3. HOW OFTEN DOES MANAGEMENT FOLLOW UP?
Although you may have a great caregiver, an agency nurse or supervisor should visit the home at least once a month. During the follow up, the "care plan" should be reviewed and adjusted, as necessary. You should also receive detailed notes on your loved one's condition and create new goals for the following month.
4. WHAT HAPPENS IF MY CAREGIVER CANNOT MAKE IT TO WORK?
A home care agency is responsible for providing care according to the schedule set up during the intake process. A professional agency will always have many qualified caregivers in your area, to fill in during an emergency. Knowing your loved one will never be alone is of paramount importance and should be discussed in detail before hiring an agency.
5. DO YOU DO BACKGROUND CHECKS?
Not all background checks are the same. Ask your agency if the performed background checks include local, state, and federal registries. An agency should check criminal history and the sex offender registry.
6. ARE FOLLOW UP BACKGROUND CHECKS PERFORMED?
Once a caregiver is hired they will hopefully stay with your family for an extended period. Follow-up background checks should be conducted to make sure your caregiver is being a good citizen and continues to have a valid driver's license. We once had an employee whose license was suspended, but she continued driving the patient. Luckily, our follow-up background screen identified the delinquency.
7. IS THE CAREGIVER LICENSED?
There are a few licenses a caregiver, who completed a state or private caregiving program, can obtain. Certified Nursing Assistant or Home Health Aide, are two common ones. An agency should always do a license check to make sure your caregiver has never been accused of abuse and continues to have a license in good standing.
8. ARE DRUG SCREENS PERFORMED?
Unfortunately, drug abuse can be a problem for some caregivers. A drug screen must be performed for illegal substances and commonly abused prescription medications.
9. IS THE AGENCY LICENSED, BONDED, INSURED?
A home care agency should always have a state license. Upon receiving the license number, you can check the state registry to make sure there have not been any complaints about the agency. Liability insurance should always be carried in compliance with state laws. Most agencies will carry a $1,000,000 per incident policy. The agency bond should cover all potential theft in the home.
10. ARE THE CAREGIVERS EMPLOYEES OF THE AGENCY OR INDEPENDENT CONTRACTORS?
A home care agency that is not a "registry" should always employ their caregivers. If the agency does not employ the caregivers directly, you will not be covered under any of the insurance policies. You are also responsible for withholding taxes, providing medical insurance, and complying with all other state and federal laws, including overtime and days off. Always ask if your caregiver is directly employed by the agency.
11. DO YOU FOLLOW MINIMUM WAGE LAWS?
Many agencies will allow a caregiver to live in the home without being in compliance with overtime laws. A caregiver living in your home should be getting adequate sleep and time off. Their hours worked, divided by weekly pay amount should be in compliance with your state hourly minimum wage.
12. IS THERE A CONTRACT?
Make sure you are able to leave the agency anytime you are unhappy with their service. Read all contracts provided by your agency carefully and remove any wording requiring advanced notice of service removal. Seven days is the maximum amount of notice time an agency should require.